"MAKING IT WORK…" is the message of patients who are successfully coping with neurological disease. And they want to encourage and give hope to others.
Who suffers needs people badly. Don't say you don't want to know anything about pain, because if one hasn't suffered they will never know true happiness stemming from compassion and love.
It all starts with the I AM HERE FOR YOU setting.
Our understanding, our presence, our concern, our dedication create the miracle. And it will manifest itself in progress in even a small part of the world.
BY JOINING TOGETHER IN HELPING, WE IMPROVE THE WORLD. EACH PUZZLE IS IMPORTANT IN THE BIG PICTURE. BECOME AN IMPORTANT PIECE IN THE MOSAIC OF EXCELLENCE.
MAKE A BIG CHRISTMAS GESTURE WITH US!
Make a donation. You will help the members of the ADELI Foundation Club, the neurological patients, to get rid of immobility and to live their big dream of independence and self-reliance.
YOU MAY DONATE HERE.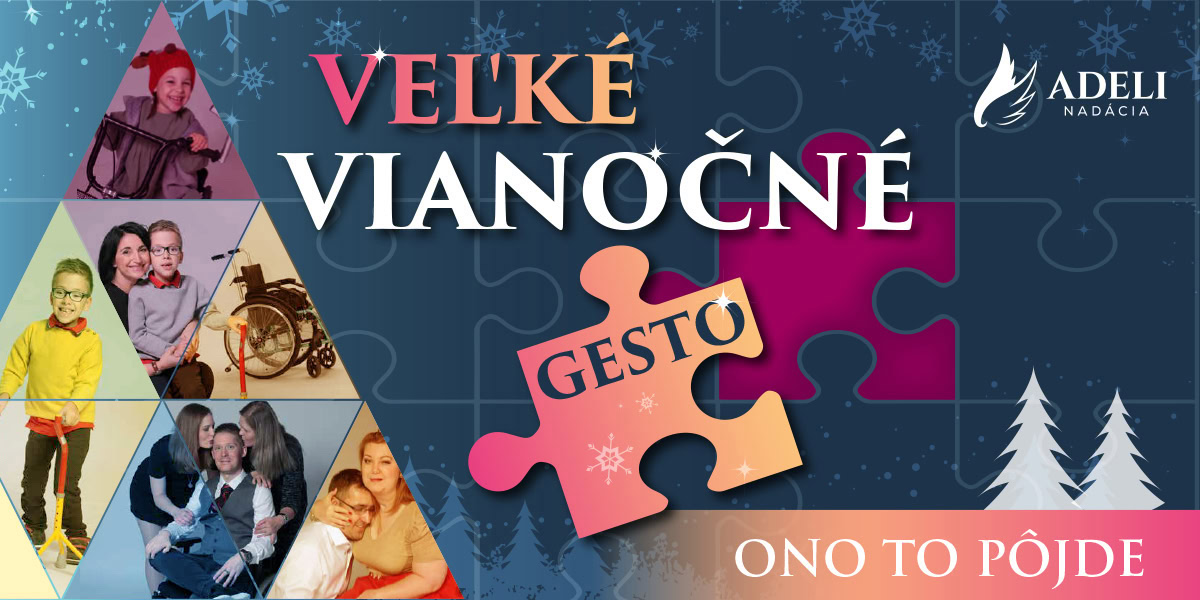 https://www.nadaciaadeli.sk/wp-content/uploads/2021/11/unknown.jpeg
600
1200
Martin Gregor
https://www.nadaciaadeli.sk/wp-content/uploads/nadacia_logo1.png
Martin Gregor
2021-12-16 14:04:06
2021-12-17 11:24:47
Great Christmas gesture